Hi, I'm Jerry A. Goodson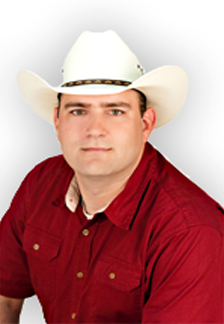 I'm an ordinary guy who's had many extraordinary experiences in this life that started at the end of 1976.
Blogging
I was a blogging pioneer, being that I had one around the turn of the century when the term was first coined. The majority of websites on the internet were static webpages owned and operated by big companies or well-funded interest groups. Personal or smaller less-funded interest group webpages were found on free content providers such as Geocities and Angelfire. MySpace and Facebook didn't even exist! Text messaging on cellphones was still rare, and smartphones haven't yet been invented. Windows 98 was the most stable operating system produced by MicroSoft, and I was grateful I didn't make the mistake of upgrading to Windows ME.
I built a data-driven website that was 100% written and hosted on my own personal server.
Fast forward to today, and anybody who wants a website can build one in the palm of their hand on their tablet or smartphone. As far as we've come, the scary and exciting thing is we still haven't reached our full potential! We don't have the flying cars as predicted in Back to the Future, but we still have mind-blowing capabilities we couldn't even comprehend when the first movie was made in 1985.
So, back to me. After all, this website is all about me... an ordinary guy from Atlanta, Texas, who has experienced a lot all over the world. I may get around to digging up an old backup of some blog posts from the past, but I don't live there. This site is about me... looking forward.
...and now, I'm showing this to my wonderful mayor.
Family
I live in Atlanta, Texas, about three miles from the house I grew up in. I've been married to my wife, Ladonna, since 1998, and we have three children: Cody (2000), Dylan (2001), and Kyle Wayne (2007). I thank God every single day, without fail, for giving me three wonderful boys... and NO GIRLS!
In 2021, Dylan, aka "Bubba", brought a girl into the mix when he got married... and on July 12th, 2022, he made me officially OLD by making me a grandfather at the birth of his son, Ryder Elliott Goodson!
Bucket List
When I was twelve years old, I sat down and wrote out a list in the back of my Bible of everything I wanted to do before I died. I have done every single thing on that list except one: skydiving. Ladonna refuses to let me do it since it's the last thing on my list.
---